Welcome to our News
Found out what is happening with Liquid Movers
Mandela Day – Logwood Sensory Garden
Our team at Liquid Movers was super excited to spend the day at Logwood Village. We've started building all the elements for their dream Sensory Garden, however, this is a long term project which requires many hands – which is why Liquid Movers has extended the challenge to all. To read more about this challenge click on the Village News below:
WHY SHOULD YOU ATTEND?
FLOWSERVE in collaboration with our authorized South African agent, LIQUID MOVERS welcome you to join the Pump Challenger Day developed by Flowserve Educational Service scheduled for 5 March 2019 in Johannesburg. This course will begin at 09:00 and conclude at 16:30 – DOWNLOAD YOUR COURSE AGENDA HERE: Pump Challenger Day
Upon completion of this course, you will be able to:
Understand pump curves and generate a pump curve from data collected at the pump.

Be able to identify various pump types and components

Select the right pumps for your specific application.

Determine problems associated with pump operation and identify possible solutions.

Recognize Affinity Laws and how to apply them correctly.

Gain insight on hydraulic loads.

Have overall knowledge on centrifugal pumps: The components, construction and operation
WHO SHOULD ATTEND?
This course is intended for individuals in the following fields/job titles:
Plant Managers

Plant Foremen

Application Engineers

Plant Engineers

Rotating Equipment Engineers

Reliability Specialists
Other experienced personnel requiring knowledge of the design and operation of centrifugal pumps will find this course helpful.
Pre-requisites: It recommended that participants have a technician background, bachelor's or associate's degree and somehow pumping application background; Pump and mechanical seal pre basics knowledge will help but will not be pre-requisites.
THIS COMPLIMENTARY COURSE INCLUDES:
The Flowserve Educational Service instructor training of one day. 

Training material & resources.

Lunch and refreshments during training.

Attendees will receive a certificate of attendance.
RESERVE YOUR SEAT – COMPLETE & RETURN FORM

: Pump Challenger Day
For more info contact: Therisha Maharaj on +27 11 708 0600 or email: marketing@liquidmovers.co.za
Pump Maintenance in 7 Easy Steps
When things are running smoothly it's easy to overlook common maintenance chores and rationalize that it's not worth the time to regularly inspect and replace parts. But nothing could be farther from the truth.
The reality is that most facilities have several pumps performing a variety of functions that are integral to the successful operation of the plant.If a pump malfunctions it can be the cause of an entire plant shut down.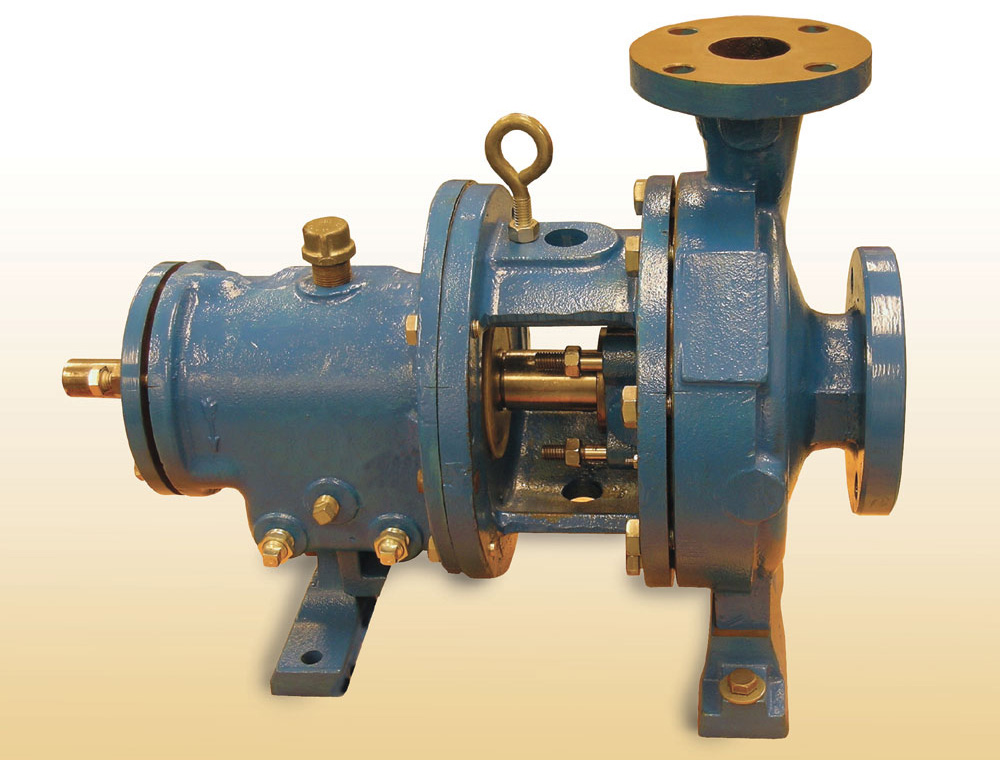 Pumps are the cogs in the wheel that keep your facility functioning efficiently, whether they are used for manufacturing processes, HVAC, or water treatment. To keep pumps running properly, a regular maintenance schedule should be implemented and followed.
DETERMINE MAINTENANCE FREQUENCY
Consult the original manufacturer's guidelines. Consider the timing to schedule your maintenance. Will lines or pumps have to be disabled? Select a time when the system is down and use common sense when deciding the time and frequency.
OBSERVATION IS KEY
Get to know your system and make a point to observe your pump while it is still running. Make note of leaks, unusual sounds or vibrations and unusual odors.
SAFETY FIRST
Make sure machines are properly shut-down before performing your maintenance and/or systems check. Proper isolation is important not only for electrical systems, but for hydraulic systems as well.
MECHANICAL INSPECTION
Check that mounting points are secure
Inspect the mechanical seal and packing
Inspect the pump flanges for leaks
Inspect the couplings
Inspect and clean filter
5. LUBRICATION
Lubricate the motor and pump bearing per manufacturer's guidelines. Be sure not to over lubricate. More bearing damage occurs as a result of over greasing than under greasing. If the bearing has a vent cap, remove the cap and run the pump for 30 minutes before reinstalling cap. This will allow excess grease to work its way out of the bearing.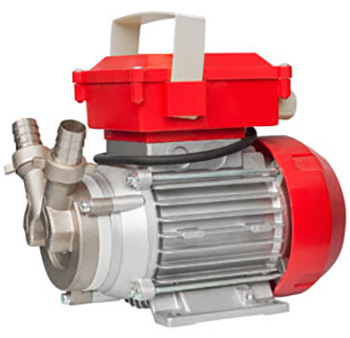 6. ELECTRICAL/MOTOR INSPECTION
Check that all terminations are tight
Inspect motor vents and windings for dust/dirt build-up and clean according to manufacturer's guidelines
Inspect starter/contractor for arcing, overheating, etc.
Use a megohmmeter on the windings to check for insulation failure
7.  REPLACE DAMAGED SEALS AND HOSES
If any hoses, seals, or O-rings show wear or damage, replace immediately. Using a temporary rubber assembly lubricant will ensure a tight fit and prevent leaks or slips.
Liquid Movers aims to minimize your downtime by offering an off-site maintenance and repair facility. Our highly qualified technicians are equipped to repair and upgrade all your industrial equipment efficiently and reliably which improves your overall performance.
Book your pump repair or service today:
E: Hein@liquidmovers.co.za
T: +27 11 708 0600
*Content Brought to you by International Products Corporation
7 Steps for High-Pressure Centrifugal Pump Efficiency Extend maintenance intervals and reduce total cost of ownership of pumps used in chemical and petrochemical applications. Chemical, petrochemical and refining applications such as pipeline transfer services, waxy...
read more
7 Steps for High-Pressure Centrifugal Pump Efficiency Extend maintenance intervals and reduce total cost of ownership of pumps used in chemical and petrochemical applications. Chemical, petrochemical and refining applications such as pipeline transfer services, waxy...
BEP: ITS IMPORTANCE & ITS EFFECT ON RELIABILITY Running far from the best efficiency point can be damaging. The best efficiency point (BEP) of a pump is the operating point, flow rate (capacity) and head where the pump offers the peak of efficiency. However, the...
Blackmer pumps for paint and coatings Everything you need to know Blackmer offers a wide range of pumps that are specially designed to handle the substances used in the paint and coatings industry. These pumps have many advantages, including: improvement of fluid flow...
Pneumatic dewatering and solids-handling diaphragm pumpsARO has taken the patented technologies and proven designs that made their brand famous and added features to make their dewatering and solids-handling pumps the first choice for general industrial, mining, and...
At Liquid Movers, we stock a full range of ARO food-grade diaphragm pumps. Approved by the FDA, these pumps come with the quality and cutting-edge technology one can only expect from a brand like ARO. The range is also suitable for cosmetics and pharmaceuticals. All...
We recently had an Open Day at our new head office in Honeydew. Thanks to everyone who came through! We are so proud of how our offices and warehouse are looking.